Aviation detection helps defence stakeholders
We license our Russian long range aviation detection for use by various defence contractors around the world.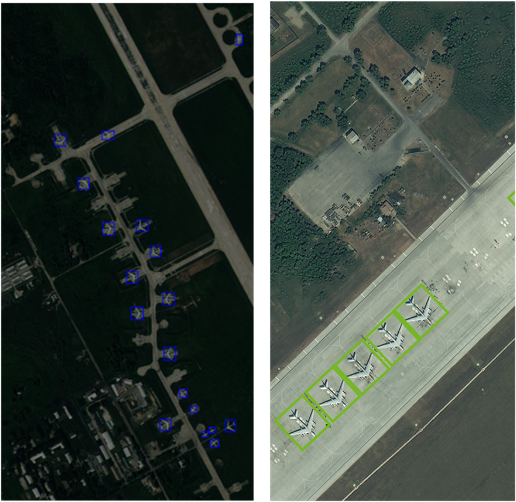 This software works with very high-resolution optical data to identify the class and type of aircraft present at strategic airfields.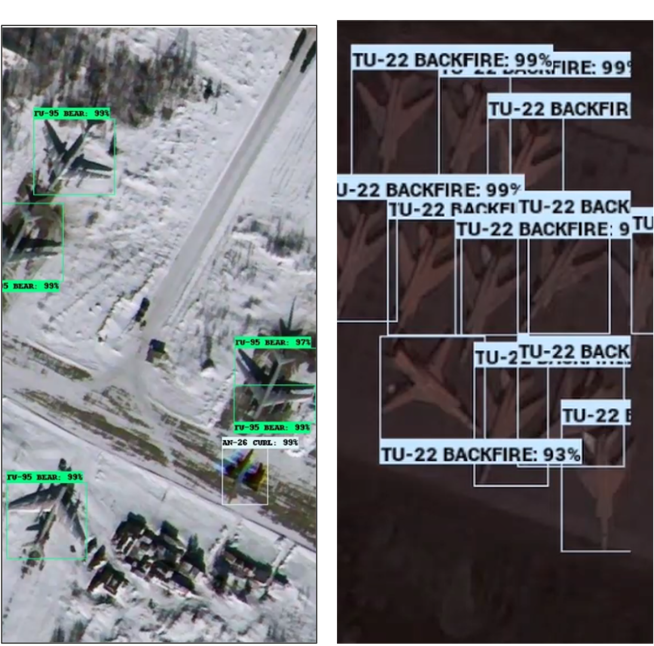 Service shows types, models and changes in disposition
For each image we acquire over an airfield, we identify:  
Counts of different types of aircraft such as fighters and long-range bombers  
The model of each aircraft based on the findings of professional intelligence analysts  
The locations of each aircraft  
The changes in numbers and types of aircraft since the last observation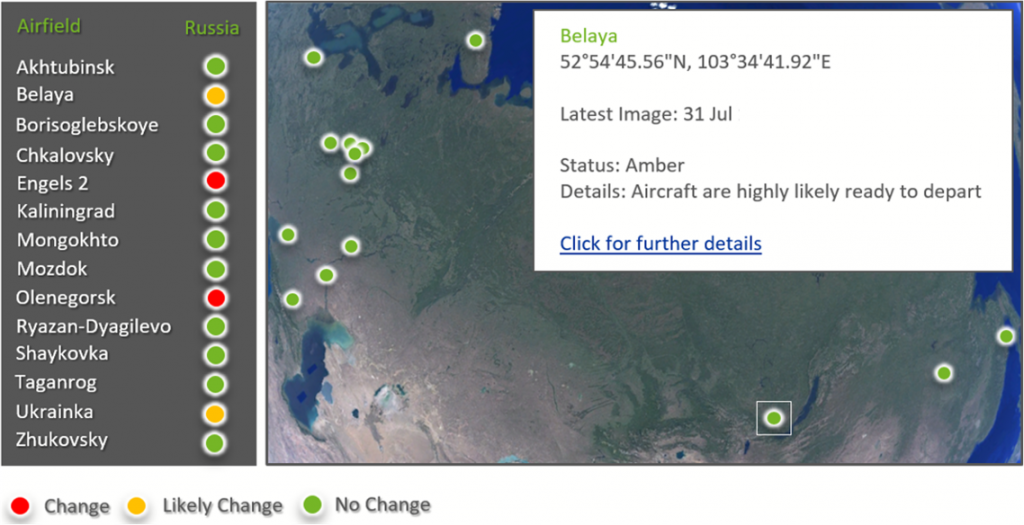 This can be transferred to other locations and airfields with ease, using our flexible image labelling system and network of expert labellers, guided by our rigorous machine learning development process which ensures the best possible classification performance. 
Integration and other use cases
Our technology can also identify vessels and other objects. It has been deployed into other scenarios such as construction and can operate on satellite video data.
The service is delivered in a compatible executable ready for integration into other software, or can be deployed as an API endpoint maintained by Earth-i. In addition, our technology is being further developed within a parallel programme to provide more persistent monitoring using radar observations, which can take place in the night and through cloud.