The challenge
Climate change is threatening smallholder farmers
More than 120 million people in the world rely on activities relating to coffee production, including 25 million smallholder farmers and workers.
With sales of coffee increasing around the world, demand is higher than ever before. Coffee farmers make up to 30 critical crop management decisions each season. Knowing when to fertilise, or when to spray, are time-sensitive decisions that protect the crop, maximise yields and enhance the quality of the beans, in the face of unpredictable weather patterns as a result of climate change.
THE ACCORD SOLUTION
Boosting farmer incomes through greater certainty, and better decisions
The ACCORD programme offers a smarter, data-driven solution by using satellite-enabled technology, combined with localised weather and ground truth data.
ACCORD helps farmers make timely, important decisions about crops with greater certainty than traditional methods. By helping farmers take action to mitigate the risks of climate change, it increases the reliability and sustainability of their coffee berry yield and bean quality. Farmers can rely on and increase the income they receive from coffee harvests, to support their families and protect their livelihoods, and in the long run ensure coffee is sustainable as a cash crop for smallholder farmers.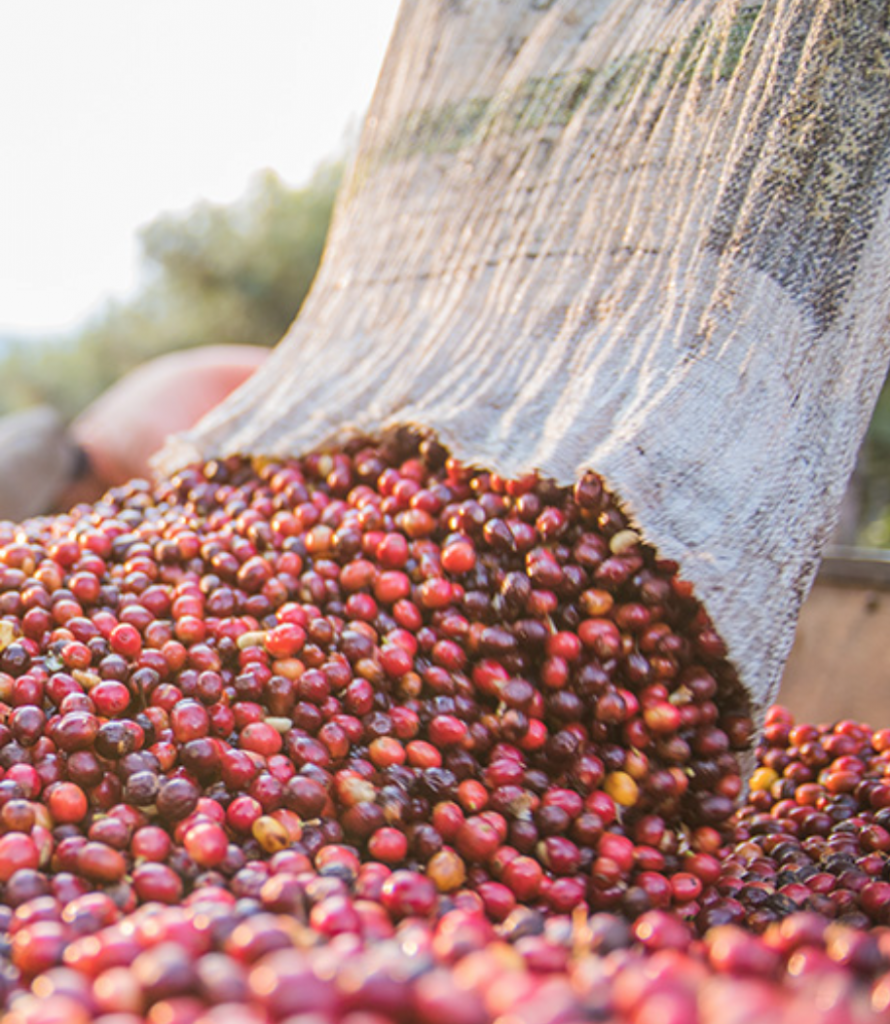 Benefits
ACCORD aimed to improve the livelihoods and incomes of smallholder coffee farmers in Rwanda and Kenya and reduce the impact of climate change.
The ACCORD platform integrated GPS based field mapping and satellite imagery with localised weather data to deliver weather alerts and agronomic advice direct to farmers via SMS text messaging.
The project started early in 2018 with mapping of the coffee farms. By March 2020, more than 47,000 farms had been mapped and over 40,000 farmers were receiving regular weather alerts and agronomical advice via SMS.
Feedback collected from farmers through surveys and focus group discussions showed that they were very satisfied with the ACCORD service.
93% reported taking the recommended actions.
98% reported a positive impact on their crops.
99% reported an overall positive change in their farming practices.
The Accord project allowed Kenya and Rwanda to grow more speciality coffee, with better quality, on a more sustainable basis, with better crop management practices based on the accurate mapping, crop health monitoring and regular localised weather alerts.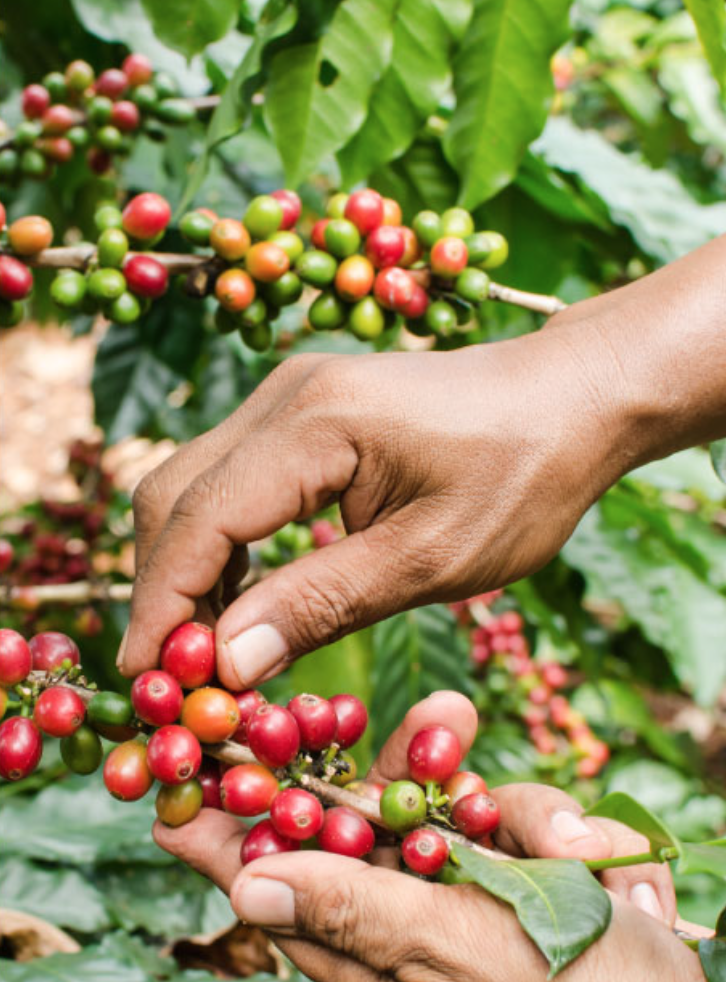 Funding partners
The programme was partially funded by the UK Space Agency's International Partnership Programme through the Global Challenge Research fund


Other consortium members were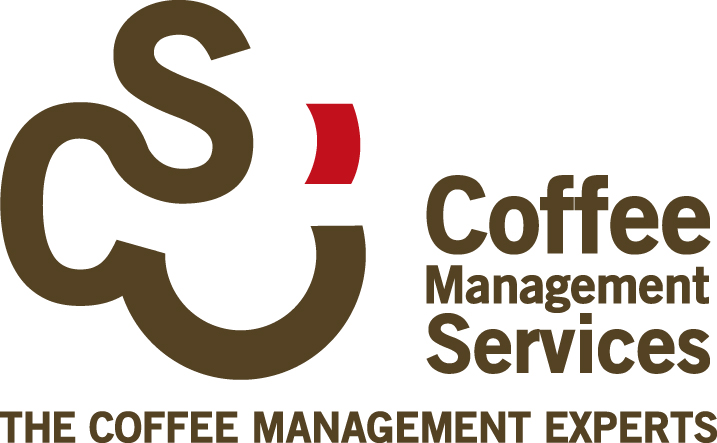 Coffee Management Services
Coffee Management Services (CMS) is a leading agri-business service provider offering a wide range of services in the coffee sector. CMS helps coffee farmers bear the challenges of the coffee industry by enhancing improved farm management practices, facilitating a stronger negotiation position and access to new and favourable markets.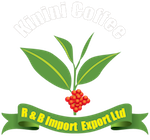 Kinini Coffee
Kinini is a coffee cooperative based in Rwanda. Their farming and trade activities has resulted in the creation of Schools, Nurseries and other social services that are shared among a growing community of farmers, their families and the wider community. Their work will serve as an example to the project of how the advice offered by ACCORD has resulted in a huge step change in coffee productivity, incomes and livelihoods.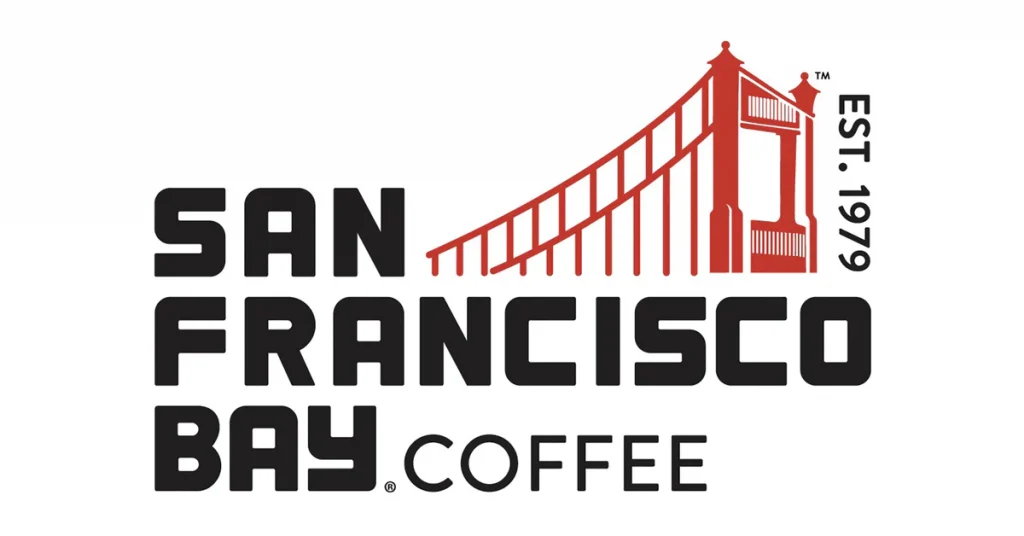 San Francisco Bay Gourmet Coffee
San Francisco Bay's parent company, Rogers Family Coffee, is a privately held, 100% family-owned and operated company. Rogers strive to improve the quality of life and environment of our employees, farmers, customers and where they do business. Rogers owns and operates Coffee Farms in Mexico, Panama and Hawaii and produce many popular brands.

Oxford Policy Management
Oxford Policy Management Ltd (OPM) is a consultancy-based research organisation with more than 35 years' experience in international development, across over 100 countries, including Rwanda and Kenya. OPM's expertise ranges from research and policy development through to capacity building and M&E for international development projects.