By Owen Hawkins, Operations Director at Earth-i.
After a few busy days, at Reinventing Space in Glasgow and the Earth Observation Showcase event hosted by the Centre for Earth Observation Instrumentation (CEOI) and Satellite Applications Catapult in Harwell, I wanted to share a few thoughts on the pioneering nature of Earth Observation in the UK at the moment.
The view from Scotland
A drizzly arrival in Glasgow thankfully didn't affect the enthusiasm at Reinventing Space.  Glasgow, as a growing space city, can attract major industry names who are drawn by the fresh thinking and collaborative atmosphere.  The conference, hosted by the University of Strathclyde, has attendees from all over the world and from across the space spectrum. What became obvious during the conference is that people are moving beyond traditional barriers and definitions between 'old space' and 'new space', and coming together to seriously consider how new technology can result in unpredictable advances that will ultimately be to the benefit of all.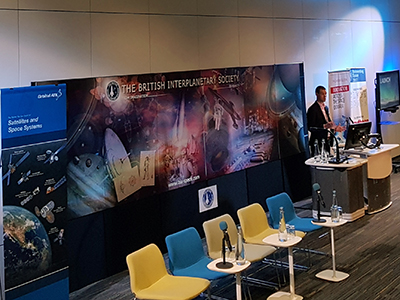 Subjects such as Orbital ATK's in-orbit servicing for GEO satellites (a mission that extends the life of massive geostationary communications satellites) through to the micro satellites available from Clyde Space, highlighted a common theme across the whole conference. How can we do more with what we already have? Innovation versus Invention – how can we better use decades of technical investment to create seismic shifts in the way space is used? The conference discussions reinforced that the incumbent large organisations are rethinking their well-defined business models that have served them for many years, while agile young companies are using concepts and technologies in new ways and are converging on solutions that promise huge benefits.
The disruption panel provided some interesting insights. A particular point that resonated with me was how new companies need to consolidate their position before waking the 'sleeping giant' that is big industry.  This is a common concern that many SMEs that we work with at Earth-i express.  How should these new entrants protect their technology while promoting a new product and become successful commercially?
The conference saw a wide range of presentations from the UK Space Agency. They touched upon many topics, from the plans for launch capabilities from UK soil, to on-board processing for small satellites.
I was pleased to be invited to speak on the final panel session of day 1, "Satellites and Space Commercialisation in Low Earth Orbit". On the panel I was joined by Doug Liddle (In-Space), Nobu Okada (Astroscale), Joel Spark (SPIRE) and Alex da Silva Curiel (SSTL) which provided lively discussion and plenty of questions from the audience!
All of this promises a bright future for the UK in Space.
A lightbulb moment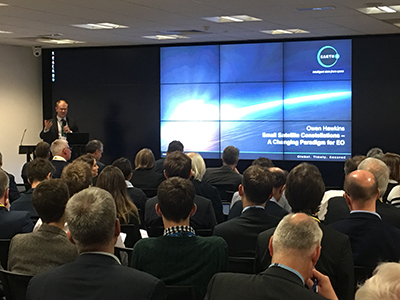 Back down in Harwell, the Earth Observation Showcase aimed to explore emerging applications powered by innovative technologies. The event was a sell out – with over 100 people coming to hear about a wide variety of instruments, applications and initiatives in Earth Observation.  I am happy to say that over the decade (and some!) that I have been in the industry, this marked a big 'lightbulb' moment.  The event brought users, applications and technology together in way that I haven't seen before, where friends and colleagues old and new were able to re-assess the landscape in a new light.
A few keynote speeches upfront set the scene, before moving to the core of the day. It was great to see a few quick-fire presentations on particular projects and technologies that the CEOI is involved with. The breath was vast; wind and wave monitoring; radar; autonomous satellites; rapid 3D mapping to satellite bathymetry. There is an awe-inspiring range of activities going on in this area, holding great promise for the future.  All of this was nicely put in context by the Satellite Applications Catapult, discussing the wider commercial potential, and the Knowledge Transfer Network promoting cutting edge new technology offerings.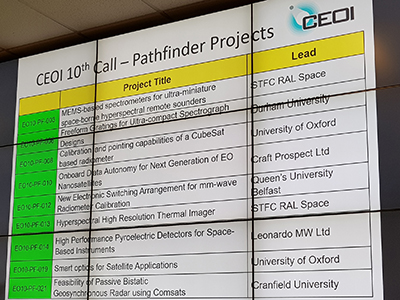 Few could have anticipated the breadth of innovation stimulated by ESA's Copernicus programme, the range of planned small satellite constellations for Radar, Infra-Red and Video, and the explosion in Machine Learning bringing utility and meaning to the deluge of EO data these programmes have initiated.  Sometimes you hear at these conferences that perhaps there's too much data.  However, it is my strong belief that we haven't even scratched the surface when it comes to the potential uses of these new data types at this scale, and now is the time to properly explore them.
Earth observation from space has always suffered from poor revisit times because there just weren't enough satellites.  We now have the opportunity to fill that gap in capability and to see the Earth as it really is on a daily basis. For Earth-i and our role in this tidal wave of change, the future is full of promise.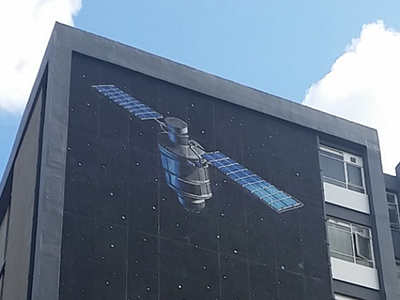 If you wish to talk to Owen about the any capabilities of the satellites, current or future, or the insights they may unlock please email: info@earthi.space.co.uk