Today Earth-i is pleased to announce they have officially signed the UK's Armed Forces Covenant. The Covenant is a pledge by Earth-i to work with UK Armed Forces and to acknowledge that those who serve or who have served in the services should be treated with fairness and respect in the community, economy and society.
Reservists and veterans bring a variety of valuable and transferable skills and qualities, developed throughout their military careers, to the civilian workplace.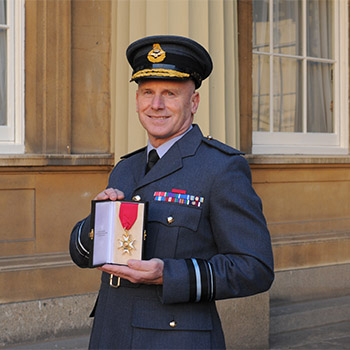 Within the past 18 months Earth-i has made a number of appointments of former service personnel into roles across the organisation including Air Vice Marshal Sean Corbett (Ret'd) CB MBE, Flight Sergeant Gemma Whitley (ex-regular, current reservist) and Corporal Richard Webb (ex-regular).
Sean joined Earth-i in May 2018 as Director of Defence, Security and Intelligence (DSI) after thirty years' service as a senior intelligence officer in the RAF.
Richard Webb fulfils an important project management role within Earth-i, having joined the company in November 2018 after 9 years' service in the British army. Richard supports a number of key activities across the organisation including a technical project developing future capabilities of the Vivid-i constellation of colour video satellites.


Gemma Whitley, an active reservist, joined Earth-i in January 2019 as Head of DSI Development and Production after sixteen years' as an Imagery and Intelligence Analyst with the UK Royal Air Force. Gemma's role is currently focused on managing the delivery of a suite of capabilities and products for Earth-i's DSI clients.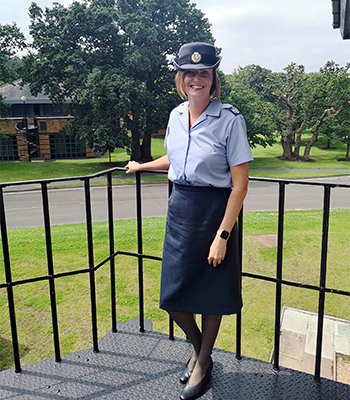 Gemma, who initiated Earth-i's involvement with the Armed Forces Covenant, commented: "Leaving the military can be a daunting prospect; it can take time to understand how employable you are and how to use the transferable skills learnt in the military. I am blessed to be part of a company that see how Ex Forces personnel can make a difference within a commercial environment. Since joining Earth-i, I have enlisted as a reservist so I still get to make a small contribution to an organisation that made me who I am today. I'm pleased that Earth-i is supporting Reservist Day to highlight the contribution that reservists are making across all three services within the UK."
Richard Blain, Earth-i's CEO, himself served for 22 years as a Royal Air Force Volunteer Reserve (Training Branch) and he added: "I'm proud that Earth-i has been able to show our support by signing the Armed Forces Covenant reinforcing publicly our respect, support and fair treatment of the Armed Forces Community. Our signing coincides perfectly with UK Reservist Day, and Earth-i recognises the value serving personnel, reservists, veterans and military families bring to our business in terms of experience, attitude and aptitude. Simply, they make Earth-i a stronger organisation which is a significant benefit to our culture, clients and partners."
— END —
If you wish to send a speculative application to be considered for future roles, please upload a CV and covering letter via our applications portal.
By submitting your details, you are agreeing to our job applicant privacy notice.