30th May was a big day on the Earth-i calendar. We announced our plans for a new constellation of Earth Observation satellites on the opening day of the UK Space Conference in Manchester, and again subsequently in the USA at the GEOINT Symposium in San Antonio, Texas.
Here is an abridged version of the announcement that sparked significant media, government and industry interest in our plans and goals.
Innovative British satellite operator takes lead role in the commercialisation of space
30th May: British satellite company Earth-i today announced plans to launch and operate Europe's first commercial constellation offering both video and imagery – and the first in the world to provide full-colour video footage.
The launch of its own constellation is a natural evolution of Earth-i's existing and well-regarded image and Earth Observation analytics business. The constellation will enable Earth-i to meet rapidly growing demand for high-resolution Earth Observation data, and big data analytics and insights drawn from this data. Earth-i is now at the forefront of an era known as New Space.
Using advanced, proprietary technology mostly developed in the UK, and already proven on small satellites designed by the
world's leading small sat experts, Earth-i has commissioned a highly sophisticated satellite for its constellation. As a result, the constellation will offer a number of innovative capabilities which are new to the market, including:
The provision of images and full motion, high-definition colour video with resolutions that are better than one metre.
The ability to accurately film moving targets in coloured video, such as vehicles, vessels and aircraft.
Revisiting the same location multiple times per day with satellites which can be more easily tasked.
The building of the constellation begins with the 2017 launch of Earth-i's first prototype satellite, designated EiX2, later this year, which is being manufactured and launched in partnership with Surrey Satellite Technology Ltd (SSTL), part of the Airbus Defence and Space Group.
This satellite will be used to test performance and confirm capabilities for the future constellation including tasking, data downlinks to ground stations, and image quality and video from space. The new technology has already been subject to extensive testing on an existing SSTL R&D satellite launched in 2015. Following a 15-month programme of further testing and research applications, Earth-i plans to launch its first batch of commercial satellites in early 2019.
During this time Earth-i will also be developing a cutting-edge service that will enable easy acquisition and analysis of imagery, and use advanced algorithms to extract further value from the data gathered from the constellation.
Richard Blain, CEO of Earth-i, said:
"We're now at the forefront of the commercialisation of space and the rapid evolution of the New Space market."
In support, Josef Aschbacher, Director of Earth Observation at the European Space Agency, said:
"There is an almost insatiable demand for data from space as people are realising its true value to both their planning and daily operations."
"Higher resolution image data from commercial organisations is likely to be very valuable either in its own right or when used in conjunction with other data sources, including medium-resolution image data such as that provided under
the European Copernicus Programme."
Earth-i's announcement generates significant media attention
Here's just a selection of the media coverage of Earth-i's announcement following interviews with Earth-i's founder and CEO Richard Blain:
Jonathan Amos, the science editor at the BBC, wrote this story: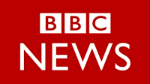 Peggy Hollinger, of the Financial Times, wrote this story:

Georgina Varley, of City AM, wrote this story:

Debra Werner, of Space News, also wrote:

A closer look at the EiX2 satellite: a technology and service demonstrator for the future Earth-i Constellation
Earth-i's R&D satellite is the second of its type, the first prototype having been launched by manufacturer SSTL in July 2015 (designated CBNT-1), on the same rocket that launched the DMC3 constellation that Earth-i currently uses to serve clients' needs.
As an R&D and demonstrator satellite for its future constellation, Earth-i has designated the satellite EiX2, and is set to launch it in collaboration with partner SSTL in Q4 2017. The satellite will be used to develop Earth-i's satellite operations capabilities, and prove a range of customer-led applications in the rapidly developing market for Earth Observation-based data analytics and insights.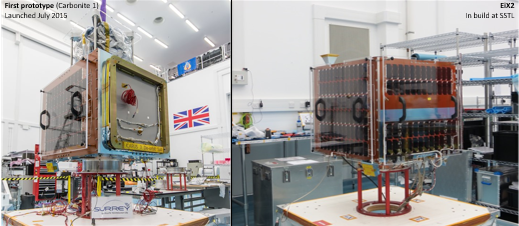 Earth-i's forthcoming constellation of satellites will offer the following specifications:
Resolution:  1m GSD from a 500km orbit
5km x 5km scene size from a 500km orbit
Imaging modes: still images, stereo, and high-definition colour video with 1m resolution
Agile satellites, with off-pointing up to +- 45º and forward motion compensation
On board propulsion system for orbital positioning, collision avoidance and de-orbit
Launched in batches of five into multiple orbital planes
Manufactured by SSTL, benefiting from their long heritage
>5 year operational life
USGIF Partnership / GEOINT Symposium
Earth-i has become a member of the United States Geospatial Intelligence Foundation (USGIF) and was pleased to participate for the first time as an exhibitor at the organisation's important annual event, the GEOINT Symposium, in San Antonio, Texas from 4th to 7th June.
Membership of the USGIF enables Earth-i to expand its marketing and sales activities in the important US market for geospatial products and services. Demand for high quality, high spatial and very high frequency satellite imagery is growing rapidly, driven in part by the new generation of big data analytics platforms and a wide range of innovative applications of Earth Observation data.
Many of these were to be seen at the GEOINT Symposium making for an inspiring three
days of meetings and networking for the Earth-i team. News of the launch of EiX2 later this year, and Earth-i's forthcoming constellation, was very well received by delegates from across the spectrum of geospatial intelligence. The positive response brought yet further validation of Earth-i's strategy.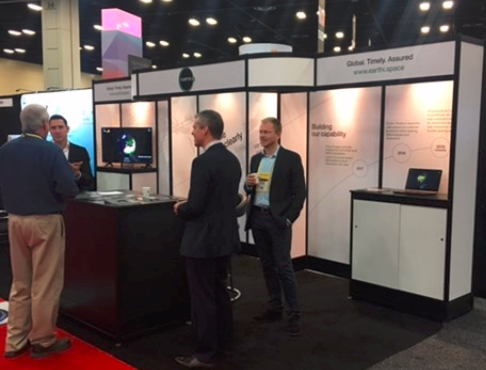 Photo caption: The Earth-i team at the GEOINT Conference 2017, San Antonio
Teaming up with OGSystems and BlueGlass™
In the wake of the announcement about the future constellation Earth-i was also pleased to reveal its new collaboration with OGSystems and their leading-edge BlueGlass platform. Both companies were exhibiting at the GEOINT Symposium and in a joint press release announced that Earth-i would supply imagery data for OGSystems' ground-breaking BlueGlass geospatial intelligence platform.
"The addition of Earth-i's imagery from the existing DMC3 satellite constellation to the BlueGlass platform immediately gives our clients access to both high resolution and high revisit satellite imagery," said Omar Balkissoon, CEO and Co-Founder of OGSystems.  "We are very excited about Earth-i's future constellation and bringing intelligent video and imagery from space to our
users so they better understand their world."
OGSystems' BlueGlass platform models the world through the combination of commercial remote sensing, big data, and artificial intelligence, delivering real-time insights through situational awareness, anomaly alerting, and reporting of activities that could pose risk to interested parties.
"Working closely with OGSystems is a validation of our belief that the real value in high resolution satellite imagery is in the truly actionable insights that can be derived from it", commented Richard Blain, CEO of Earth-i.
"BlueGlass is an exceptional intelligence and analytics platform and we are excited about the potential for our business today, and for our planned
constellation which will bring full color video to BlueGlass customers."