Burning Man 2017 – From Above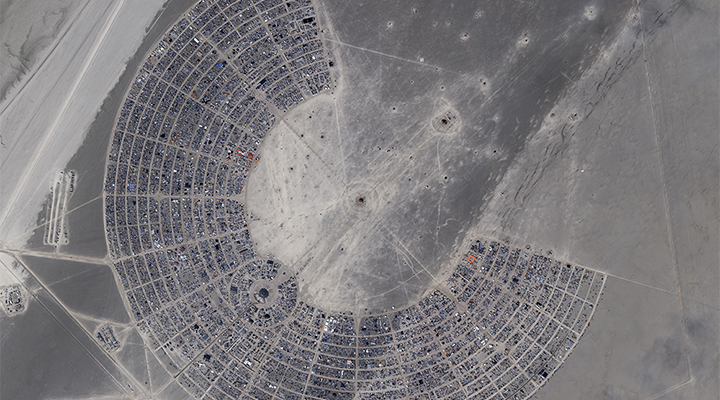 Today marks the start of the 2018 Burning Man. Burning Man is a global cultural movement that brings together a community of people to create a temporary city for 8 days each year in the Nevada Desert.
In 2017, 70,000 people attended the event with the theme of Radical Ritual. On the 28th of August 2017, the third full day of the festival, KOMPSAT 3-A captured this fantastic image of Burning Man gathering at 40cm pixel size resolution.
If you wish to discuss capturing images of your event, please contact: enquiries@earthi.co.uk