Capturing Makepeace Island from above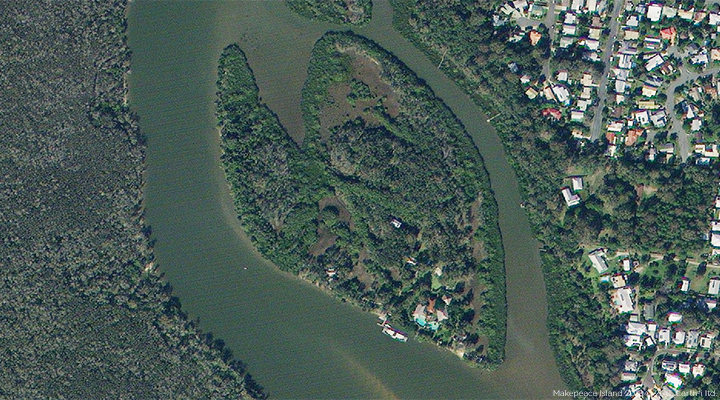 This high-resolution satellite image of Makepeace Island, which spanning 25 acres in total, is located in the Noosa River on Australia's Sunshine Coast. The island is owned by Sir Richard Branson and Brett Godfrey.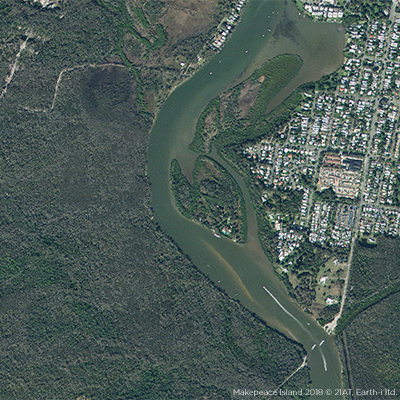 This image was captured by the DMC3/TripleSat Constellation on 23 June 2018 at 10:38 UTC during the latest set of acquisitions for Queensland's annual satellite map update.
The state mapping project is commissioned by the Queensland Department of Natural Resources and Mines, and requires an annual update of very high-resolution satellite images of the entire state. All Queensland Government Departments, local agencies and Natural Resource Management Groups benefit from having access to up-to-date imagery to support their decision making, information analysis, environmental management and state development activities.
For more information about the annual update, please see our latest press release on the updated satellite map of Queensland.
If you wish to find out more about our image acquisitions, please email: enquiries@earthi.co.uk