New Metals Analytics Service from Earth-i and Marex launched today.
1st July 2021 – Leading British geospatial intelligence analytics company Earth-i, in collaboration with Marex, has today announced the release of a new addition to its SAVANT metals product family – SAVANT Nickel. Like the SAVANT Copper index, this new Nickel dataset provides key commodity and macro-economic insights on the global nickel supply chain by publishing up-to-date operational status and activity reports on the world's nickel smelter plants.
The service provides timely and accurate information on the supply of nickel and is of exceptional value to physical traders, asset owners, hedge funds and quantamental traders involved with the nickel supply chain. Whilst there are several incumbent and disparate sources of data on mines and smelters, the data is often out of date, incomplete, and not available in a timely fashion.
About SAVANT Nickel
The SAVANT Nickel services provides transparency into the growing Nickel market, by adding 72 smelters across 26 countries with a 5 year history.
The Nickel index is updated daily and covers:
98% of China capacity
96% of Global capacity
95% Rest of World (RoW) excluding China
94% of Indonesia capacity
All the Nickel smelters have 5 years of historic activity analysis ready data, available by API, CSV or MS Excel Add-In.
Data subscription options are available to suit most data budgets, and discounts are available if SAVANT Copper and Nickel are subscribed to together.
If you'd like to try the SAVANT Nickel service please sign up here/a> or email the team at savant@earthi.co.uk
Acting-CEO of Earth-i, Richard Pearce, said: "Working closely with Marex, we have carefully developed SAVANT over time with a lot of input from companies and experts actively involved in the metals supply chain, to ensure we deliver a product that's truly a major innovation for them." He added: "The hard work has paid off and the feedback from trialists and the results we are achieving when correlated against historical data have convinced us that the time is now right to make the product available to the industry as a subscription service. We are grateful to all the trialists who have helped to shape this innovative new service."
"Timeliness of data is critical and this marks a significant improvement over existing sources, as well as an objective process," said Guy Wolf, Global Head of Market Analytics at Marex. "SAVANT delivers unique insights, not just to nickel producers, traders and investors, but also to analysts and economists who use metals performance as strong indicators of wider economic activity. We see huge potential from this type of market intelligence and will continue working with Earth-i to develop further products."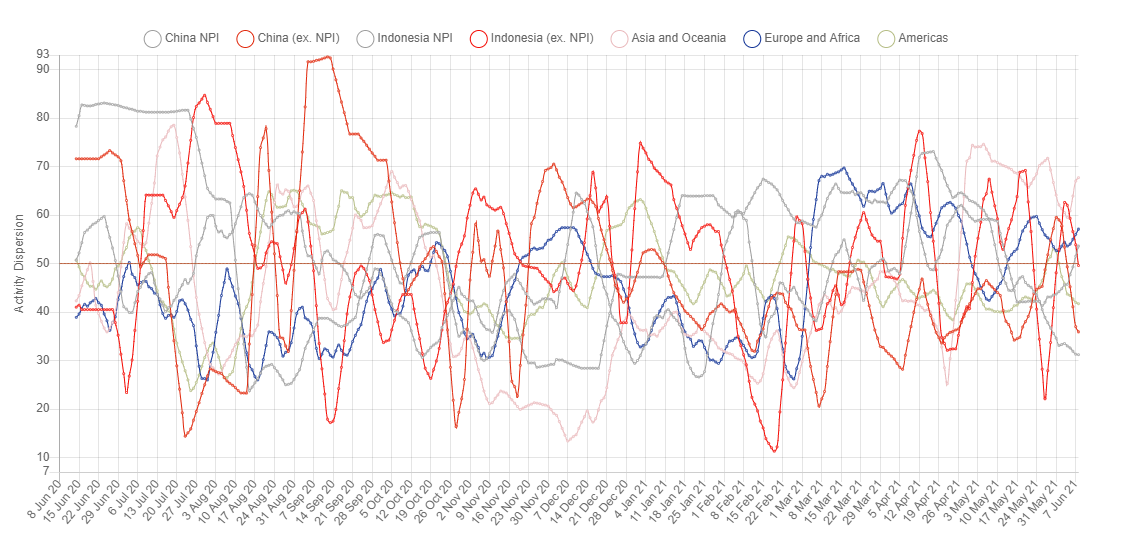 Paying subscribers will have access to detailed information and insights down to individual smelter level with daily updates. In addition, Earth-i will publish a free monthly global index from 1st July 2021 with registration for this service now open.
About Earth-i
Earth-i is a geospatial intelligence company using machine learning, artificial intelligence and Earth Observation data to provide unique and relevant insights, derived from diverse geospatial data, that deliver clear decision advantage for businesses, governments and other organisations.
Earth-i provides advanced analytics using automated interpretation of a range of geospatial Earth Observation data sources including colour imagery, colour video, infra-red and radar from a range of sources including satellite, drone, aerial and ground-based sensors. This data is fused with additional data sources to extract factual understanding and generate predictive insights across a range of markets such as commodities, supply chain, agriculture, infrastructure and defence.
For more information visit:
To find out more please visit www.earthi.space.
For more information about this press release, please contact: info@earthi.co.uk
About Marex
Marex is a leading global commodities brokerage, with significant market share of many major Agricultural, Metal and Energy products. Headquartered in London, Marex's extensive international network covers Europe, Asia and North America markets. State-of-the-art electronic and voice broking services facilitates all types of trading strategies. This is backed by decades of experience, with Marex placing great emphasis on intellectual knowledge and insight, alongside access to extensive data sets and the latest analytical tools. Its clients are commodity producers and consumers, banks, hedge funds, asset managers, brokers, commodity trading advisors and professional traders.
For more information visit www.marex.com.